Happy Friday everyone! This week was pretty awesome because not only did we start a new year, but Tuesday was my birthday. I turned, ummm, 25? 😉 Anyway. Barry and I spent the day doing one of my FAVORITE things……model home crashing! You know, where you go tour all the model homes in new neighborhoods and pretend you are actually interested in buying one? I know, I am dork. You can check out some of the photos on my Instagram. To top off the day, Barry made me a skillet cookie! It was SO good! Did I mention cookies are my favorite? 
This post contains affiliate links.
Now that I have tasted the in home version of the skillet cookie, I am thinking we might need some of these minis 🙂 Barry used our large skillet this time, but that could get dangerous!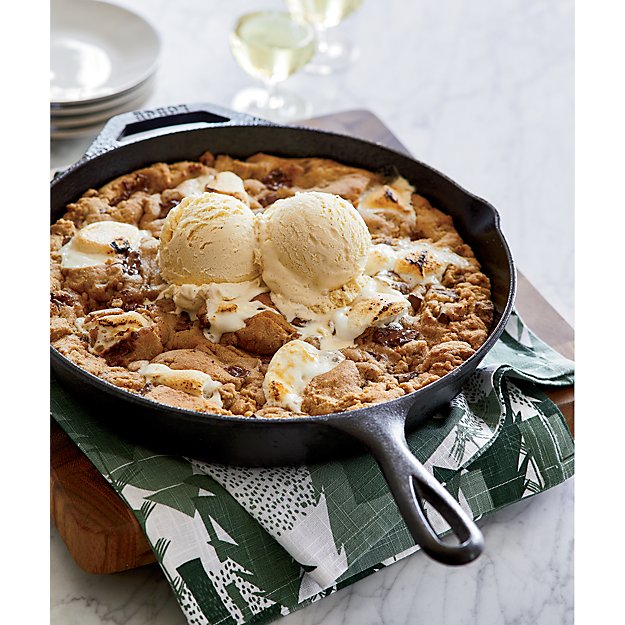 Ever since we bought our Google Home Minis, Barry has been a little obsessed with adding more smart features to our house. So when these smart outlets were on a lightening deal, he snagged us some. We can control them with our phone and ask Google to turn them off and on! I must admit, I am getting a little more into the smart home thing 🙂
If you caught Wednesday's post, you know there are some potential changes coming to the living/dining room. And this curtain rod is giving me major inspiration.

I recently added this staple to my makeup bag and it has joined my holy grail list! It is SO good.
Have you all tried Hello Fresh yet? We used it for several months and really enjoyed it. I even learned to love my vegetables from their recipes! I can't get enough broccoli these days and for the record, that has never happened in 25 years 😉 I guess you can teach an old dog new tricks.
We finally put our Christmas decorations away this week and let's just say I don't think the tree box is going to make it another year. It took A LOT of duct tape to put it away……so I have been eyeing one of these. Seems so much easier, doesn't it?
Have a great weekend! If you don't already follow me on social media, I would love your support! You can follow me on Pinterest, Facebook, and Instagram! And don't forget to subscribe to my newsletter to receive access to my free printables!